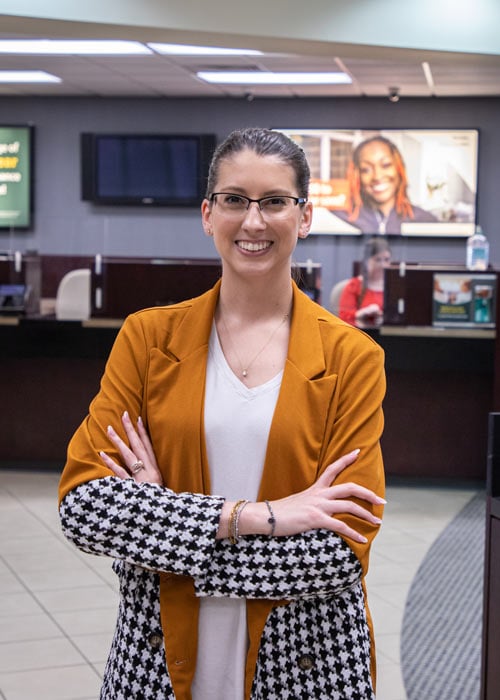 Name: Michelle A.
Home branch: Claremore
Member since: 2019
TTCU helped Michelle and her husband meet their financial goals by refinancing both of their vehicles.
"It saved us so much money. We're not paycheck to paycheck anymore," Michelle said. "It allowed us to save for a down payment on a house."
Michelle first came to TTCU through a car loan in 2011 for her first car, a 2007 Toyota Corolla. Then when that car was totaled in 2015, she worked with TTCU and her insurance company to get a replacement vehicle. A TTCU employee guided her through the steps, and she found it to be seamless. After a stint in Texas where she banked elsewhere, she moved back to Oklahoma in 2019 and immediately restarted her financial relationship with TTCU.
"The best part is the customer service," Michelle said. "Everybody we've talked to has been great."
TTCU has been there for her through some big life changes. After her marriage in 2020, she needed to change her name on all her accounts.
"It was a really easy process," Michelle said.
Then she and her husband needed to find room in their budget to save for a home. They refinanced both of their vehicles through TTCU, lowering their monthly payments. This provided the wiggle room they needed to meet their savings goal. Now they are enjoying having a space to call their own and welcomed their first child in late 2021. Michelle credits TTCU with helping them to make their dream of buying a home for their growing family come true.
"We will always continue to use TTCU," Michelle said.